Make a Payment
You can pay any outstanding invoices to your accountant through the client portal. When an invoice is sent to you, it will be visible in the Billing section of your client portal. If your accountant has enrolled in Canopy Payments, you will be able to make full or partial payments on any invoice from directly within the client portal. To get started with making a payment, log in to your Client Portal.
1. Navigate to the Billing section using the left-side column.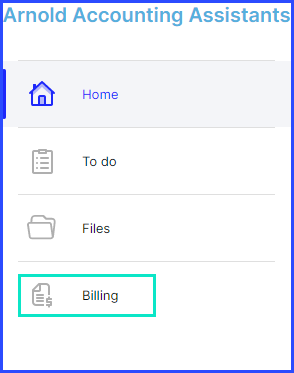 2. Select an Invoice to pay. Alternatively, you can click Make a payment.
After selecting the appropriate invoice, you will need to click Make a payment at the bottom of the invoice.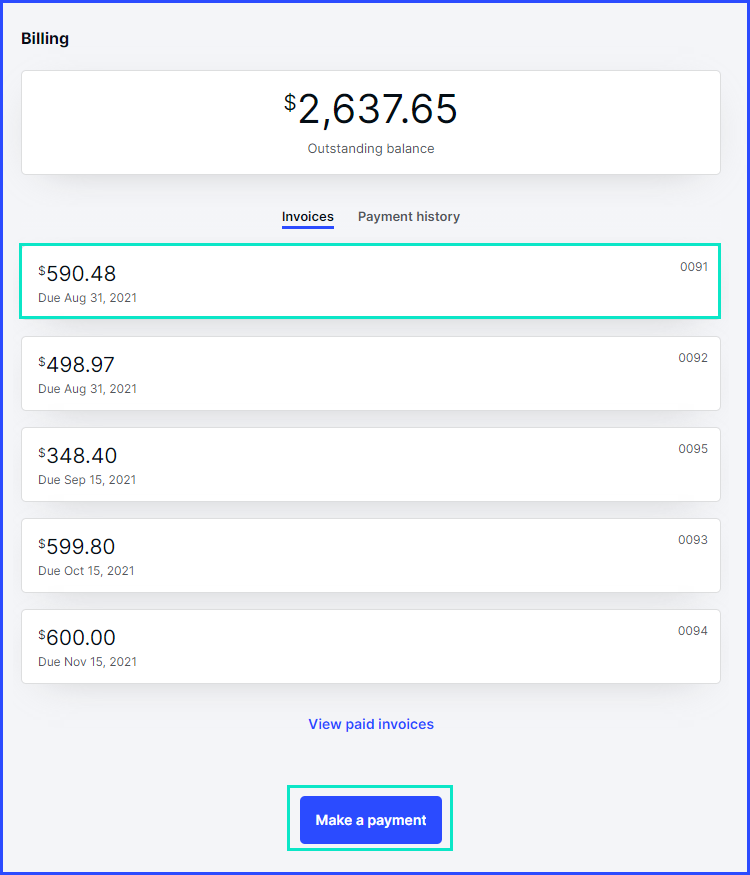 3. Select each outstanding invoice you wish to apply a payment to by clicking the in-line checkbox.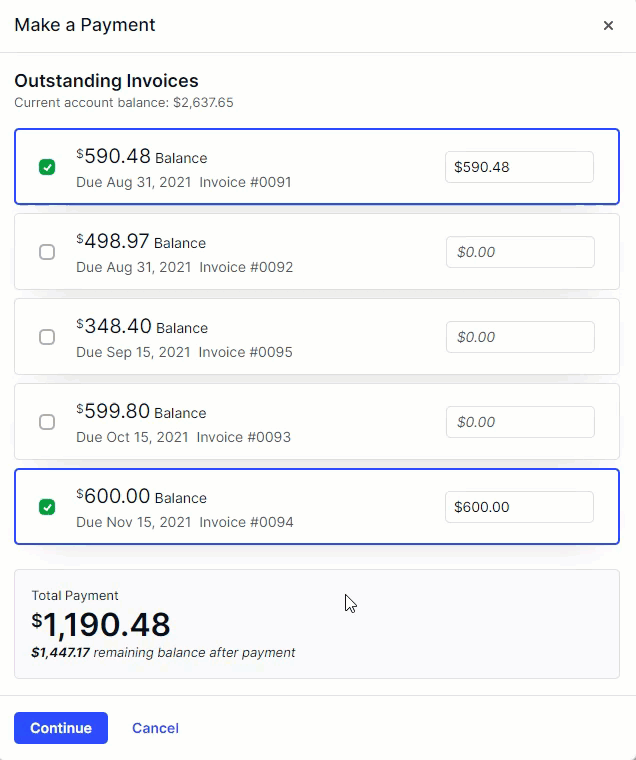 4. Input a new number into an invoice's provided payment amount box to make a partial payment.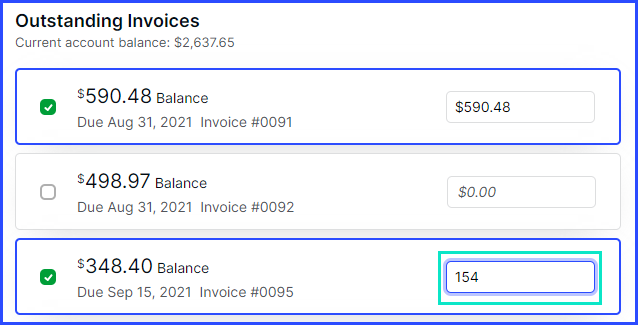 5. Confirm the Total Payment amount and click Continue.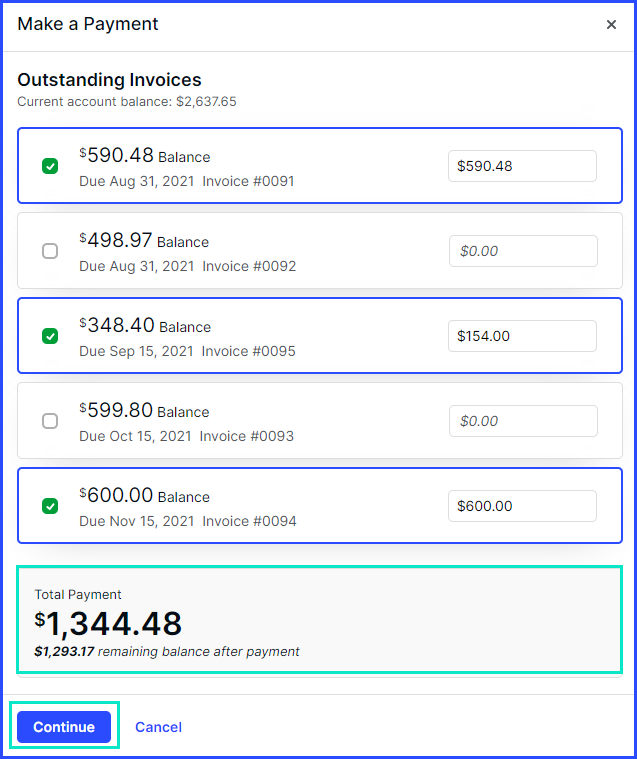 6. Change the Payment date to change when your payment will be applied to your account.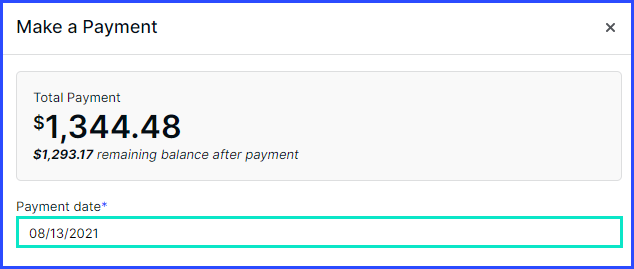 7. Select a Payment method for your payment.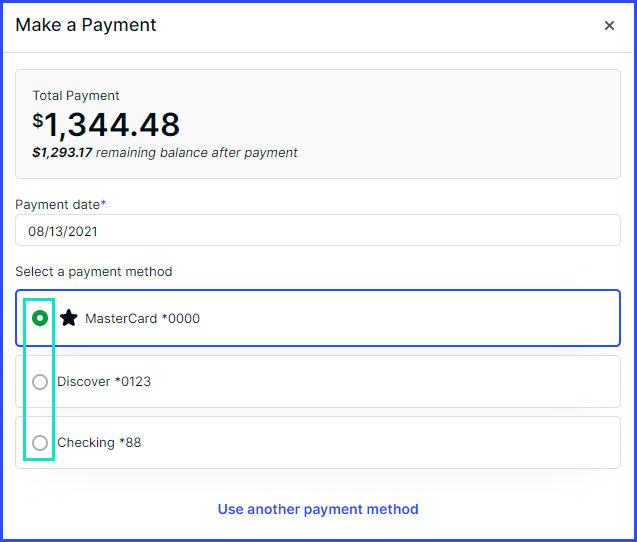 Your default payment method will be automatically selected and is indicated by a star.
You can add a new payment method by clicking Use another payment method.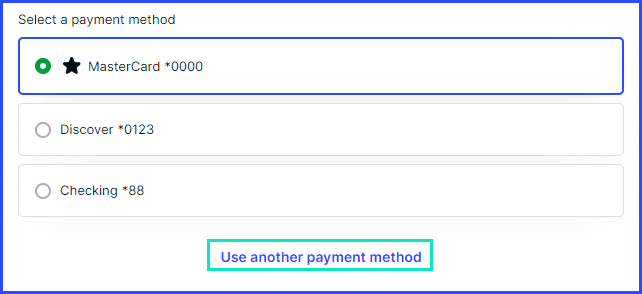 8. Click Continue.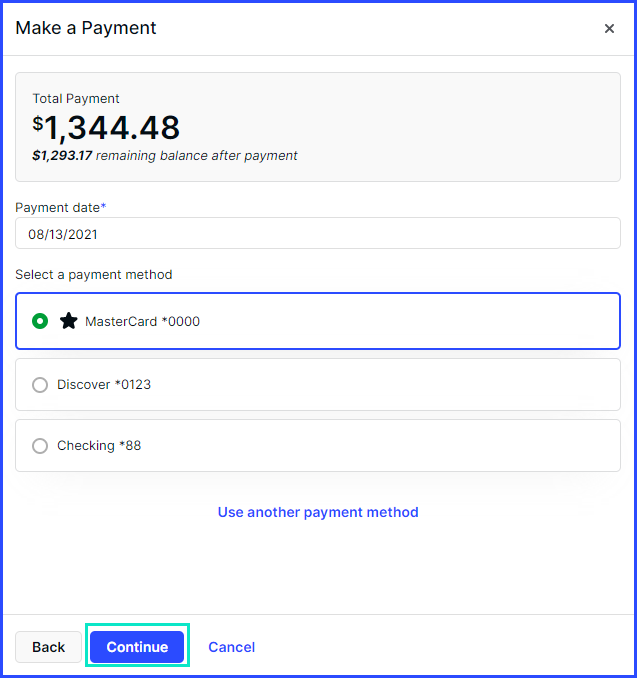 9. Verify your payment information is correct and click Confirm and pay.